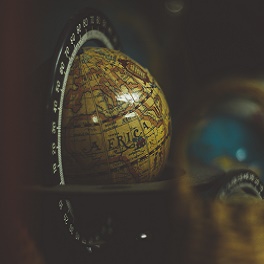 When my day begins
I go by my window
Why look
It is my home, Africa.
***
My feminine life is reaching a better dawn
My smiling eyes are reaching a brighter tomorrow
I produce charity
I produce virtue
In my charismic castle
I walk with my African elegance.
***
My new flowers
Nourish my thoughts
My mountain's peaks
Expand my African pride
My river sings
With her shining soul
My aloe leaves
Out shine my African pride.
***
Once the sun removes his kiss
From my chocolate skin
He distinguishes me from the rest
He makes me the daughter of the soil
Presenting me with the gift of Africanism.
***
My African home symbolises beauty
My culture symbolises peace
My country South Africa symbolises freedom
And my African continent symbolises unity.
I love my home with the utmost dignity
For I am still an African.
***
When the day is done
I go by my window again
Why look
It is still my home,
Africa.
***
Written by: Zipho Sikhakhane